Upcoming Exhibitions:
M(i)(A)cro: A Contemporary Drawing Exhibition. The New Art Center, Newtonville, Massachusetts. April 9 - May 20, 2012
Time Zone, featuring HATCH Projects' artists Barbara Blacharczyk and Renee Prisble, investigates the process and materiality of organic forms in numerous stages of movement and development. Opening Reception: June 8, 2012 6-9 pm. Exhibit runs June 8 - 28, 2012. Chicago Artists' Coalition, 217 N. Carpenter Street, Chicago, IL 60607. 312-491-8888. Gallery Hours are Monday-Friday 9:00am-5:00pm, and Saturday 11am-5pm
www.chicagoartistscoalition.org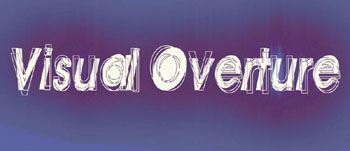 Spring 2011 Editor's Pick. Visual Overture is a juried quarterly publication introducing exceptional emerging artists to galleries, curators, and collectors worldwide.